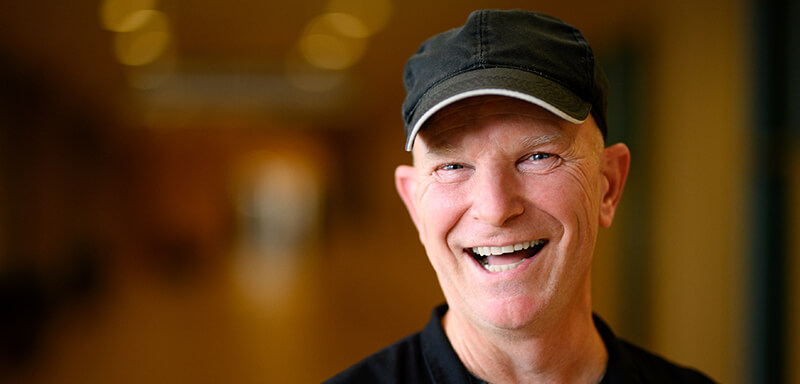 Our Mission & Values
Coming together gives us greater resources to achieve our mission and vision while strengthening our core values. Our mission, values and belief statements are the foundation of our promise to the patients, families and communities we serve.
Mission
We are called to make a healthy difference in people's lives.
Values
Quality
Hospitality
Respect
Joy
Justice
Stewardship
Teamwork
Click here to learn more about how our values are the foundation of our Service Excellence Standards.
Belief Statements
Our highest priority is the people we serve.
We believe that the highest quality health care requires a regard for both the soul and science of healing and a focus on continuous improvement.
We believe in the synergy of sponsorship among faith-based and secular organizations.
We believe in the value of integrated health care services.
We believe in having a meaningful presence in the communities we serve.
Within Essentia Health there are many Catholic facilities. Essentia Health's mission—as well as its people, places and care—is enhanced by its Catholic mission.
History of Essentia Health
Essentia Health is a network of hospitals, clinics, and related health care facilities serving patients in Minnesota, North Dakota, and Wisconsin. In the summer of 2010, Essentia Health brought together the SMDC Health System, Brainerd Lakes Health, Innovis Health, Essentia Community Hospitals and Clinics, and the Essentia Institute of Rural Health. Essentia Health was originally formed in January 2004 through a partnership of the Benedictine Health System and SMDC Health System. In January 2008, Innovis Health joined Essentia Health and all of the hospitals and clinics owned by the Benedictine Health System were transferred to Essentia Community Hospitals and Clinics.
Today, Essentia Health continues to seek opportunities to grow its network of physicians, health care providers, hospitals, and clinics. By combining resources, we bring economies of scale and depth of experience to health care delivery in the rural communities we serve.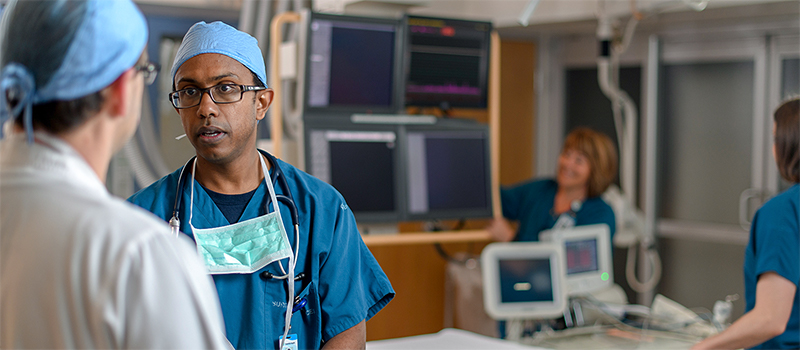 Essentia Health Facts & Figures
For the year ending June 30, 2021
System Statistics
14,043 total employees

907 physicians
1,218 advanced practitioners
3,746 registered nurses & licensed practical nurses
8,172 all other staff

70 clinics
14 hospitals
6 long-term care facilities
6 assisted and independent living facilities
6 ambulance services
1 research & education institute
Patient Statistics
1,608,866 clinic encounters
41,829 surgeries
142,883 hospital emergency room visits
3,766 births
527 hospital average daily census
36,710 total discharges
192,387 total patient days
430,560 teaching hours for future med professionals (suspended student rotations July-August 2020 due to COVID-19)
342,189 telehealth visits (includes Virtual Visits, E-visits and telemedicine encounters)
Diversity & Inclusion
Our Commitment
Essentia Health is dedicated to inclusion and diversity, ensuring a welcoming and respectful culture for our employees. We celebrate and respect the values of all individuals and are committed to providing inclusion to all at Essentia Health.
Equal Employment Opportunity (EEO) at Essentia
It is our policy to afford EEO to all individuals, regardless of race, religion, color, sex, pregnancy, gender identity, national origin, age, disability, family medical history, genetic information, sexual orientation, marital status, military service or veteran status, culture, socio-economic status, status with regard to public assistance, and other factors not related to qualifications, including employees or applicants who inquire about, discuss, or disclose their compensation or the compensation of other employees or applicants, or membership or activity in a local human rights commission, or any other category as defined by law.
EEO Compliance & Commitment
In addition, the Company adheres to the EEO requirements of all states and localities in which we do business and will take affirmative action to ensure that our practices are free of discrimination.
The Company's commitment to equal opportunity is applied through every aspect of the employment relationship, including, but not limited to, recruitment, selection, placement, training, compensation, promotion, transfer, termination, and all other matters of employment.
EEO Law
View the federal Equal Employment Opportunity Commission (EEOC) Equal Employment Opportunity is the Law poster.
USDA Nondiscrimination Statement
View the U.S. Department of Agriculture (USDA) Non-Discrimination Statement.